Home » Surgical Instruments, Medical Surgical Supplies & Equipment » Kelly Forceps » Kelly Forceps
Kelly Forceps
Item# 565-329FSI
Retail Price: $245.13
Your Price: $189.10
Unit:
single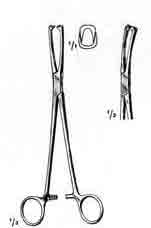 Item# 508-329FSI
Retail Price: $168.04
Your Price: $126.03
Unit:
single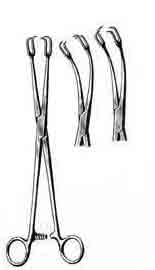 Item# 375-329FSI
Retail Price: $273.13
Your Price: $210.70
Unit:
single
MSEC knows the importance of a doctor's hands, and we know how important it is to keep them free of encumbrance. That's why we always keep on hand a well-supplied inventory of Kelly Forceps. These remarkable devices, each of which features a two-position locking device in the handle, provide a surgeon with a virtual third hand with their unique ability to firmly grip tissue without trauma or damage. Our Kelly Forceps are made from the very best surgical steel and come in a variety of blades. We have Kelly Forcepsin standard designs for simple operations. We also carry hemostatic and tissue designs and Kelly Forcepsmanufactured specifically for OB/GYN procedures. Regardless of your hands-free needs, you have come to the right place online to meet them.
For simple procedures requiring only standard Kelly Forceps, we can meet all of your requirements. One of our most popular models is our 5-1/2" stainless steel model. Designed with corrosion resistance and long-lasting precision in mind, this forceps's locking grip can clamp tissue with a variety of pressures. Similar to this design we also carry the Rankin-Kelly Hemostats 6-1/4" models in either straight or curved jaws, floor-grade stainless steel. If you are looking for mid-grade or high-grade stainless steel manufacture we can deliver that as well. Regardless of your choice, any Kelly Forcepswe furnish can clamp safely onto tissues with ease and speed and proceed with tending to your patient.
If you came looking for hemostatic Kelly Forceps, then look no further than MSEC. Slightly heavier than Mosquito Forceps, our Kelly hemostats feature box lock joints and serrated jaws that can safely and precisely clamp a blood vessel with a number of pressures. We have both curved and straight beaked models averaging approximately 5 ½" in length. Additionally, we carry 9" tissue Kelly Forceps with 1x2 teeth.

Finally, if you are an OB/GYN you will really appreciate our selection of Kelly Forcepsspecifically engineered to your specialty. We understand the importance of your specialty and your need for specialized designs to accommodate a variety of procedures. Because of this, we only supply Kelly Forcepsthat are manufactured from the highest-grade stainless steel with measurements and designs specific to procedure. If you need Vusellum Kelly Forceps, you can find them here as well. One of our most popular models measures 9 ¼" and features sideways curving jaws with 4 X 5 teeth and a 7.7mm bite aperture when precision and accuracy are top priority. These instruments have proven reliable time and again to our many clients in Obstetrics and Gynecology. With proper care, they should last for a lifetime.
Visit our online store today to see all the options we offer, or give us a call at 1.877.706.4480 if you have any questions about special features. We stand ready to answer.