Home » Surgical Instruments, Medical Surgical Supplies & Equipment » Medical Curettes » Medical Curettes
Medical Curettes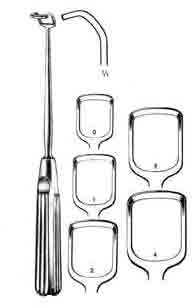 Item# 905-448FSI
Retail Price: $113.92
Your Price: $85.44
Unit:
single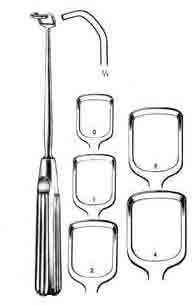 Item# 225-448FSI
Retail Price: $113.92
Your Price: $85.44
Unit:
single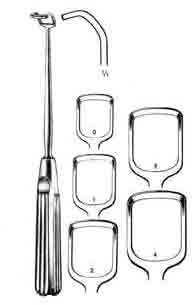 Item# 035-448FSI
Retail Price: $113.92
Your Price: $85.44
Unit:
single
Medical Supplies & Equipment Company knows the value of flexibility in options along with excellent value when it comes to supplying hospitals and operating rooms with the instruments and supplies doctors and surgeons need to perform successful operations and surgeries. This is why we know that our products offer physicians with the options they expect when it comes to purchasing medical supplies for their practices. Because of our dedication to the needs of patients and doctors worldwide, we have dedicated this passion to the pursuance of the world's finest medical curettes.
We offer our customers a wide variety of stainless steel medical curettes, which can be used to perform an even wider assortment of operations and procedures. This flexibility assures that you get an even bigger value out of our products, because you lessen the need to rely on more instruments that end up wasting space in your operating room or office. When patients' lives are sometimes on the line, no surgeon has either the time or the space to waste on outdated, bulky pieces of equipment. Our line of medical curettes guarantee you will find the right piece of equipment from the job and, ultimately, help you become a more efficient physician or surgeon.
Our wide variety of high-quality, stainless steel medical curettes are an efficient and affordable way to perform most ear, nose, and throat surgeries, or any similar procedures involving curettes. Browse through our extensive collection of curettes or try our 8-1/2in, Barnhill Adenoid curette, which is available in sizes 0 through 4. We also have blunt Buck Ear Curette, available in size #0, 00, 1, 2, and 3, and sharp, straight Buck Ear curettes, available in size #0 , 00 , 1 , 2 , and 3 . Our Meyhoeffer Chalazion curettes 5in are available in sizes 00 through 4, and are made of stainless steel with a curved tip. Choose from our Shapleigh (Freimuth) Ear Curette, which measure 6 inches in length and are available in two sizes.
When it comes to buying medical curettes from a company you trust, look no further than Medical Supplies & Equipment Company. We offer our customers only the finest in materials, craftsmanship and value. Our line of high-quality ear, nose, and throat curettes are the equipment you need to perform the procedures and operations that matter to your patients. When it comes your concerns, and the concerns of your patients, trust us to provide you with the finest tools and equipment you need to make your patients thank you every time. Our wide variety of medical curettes guarantee this, and more, and this is why you can count on Medical Supplies & Equipment Company.