Home » Surgical Instruments, Medical Surgical Supplies & Equipment » Surgical Scalpels Selection Guide » Surgical Scalpels Selection Guide
Surgical Scalpels Selection Guide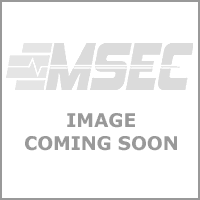 Item# SC-206-250FSI
Retail Price: $15.00
Your Price: $11.25
Unit:
100/box

Item# 416-250FSI
Retail Price: $51.12
Your Price: $38.92
Unit:
100/box

Item# 016-250FSI
Retail Price: $17.64
Your Price: $13.43
Unit:
100/box
Doctors and surgeons alike have one common goal when it comes to choosing medical supplies and equipment to treat their patients' needs—success. Whether performing crucial operations or just giving a patient a check-up, doctors and surgeons know the true value of preparedness in standard medical supplies and equipment is the key to their successful endeavors. Medical Supplies & Equipment Company guarantees success in performing precise medical and surgical procedures with their line of state-of-the-art surgery scalpels and scalpel accessories.
Whether you are looking for affordable re-usable surgery scalpels, or are looking for high grade scalpel blades , Medical Supplies & Equipment Company has a selection of standard-sized re-usable or disposable scalpel to fit your needs. Our trusted, re-usable surgical scalpels are valid replacements to worn equipment, but our disposable line of scalpels is sure to meet both financial and functional needs.
Disposable medical instruments have become commonplace in many hospitals worldwide because of their sterility, reliability and price. Sometimes budgets can put added strains and pressure on surgeons and doctors who cannot always afford the most expensive tools and equipment. This is why many have turned to rely on inexpensive, high-quality disposable surgery scalpel replacements, like the ones sold from Medical Supplies & Equipment Company.
Doctors and surgeons worldwide look for high-grade, disposable surgery scalpels as a reliable and affordable replacement to re-usable scalpels . These trusted health care professionals also realize that using disposable scalpel also greatly reduces the risk of cross contamination, a serious and preventative, yet life threatening hospital reoccurrence. Our disposable surgery scalpels, available with, or without a retractable safety blade retractable safety blade, come to you in bulk quantities, to prevent contamination and the spreading of diseases and other germs, so that you don't have to worry about compromising your health or the health of your patients.
In addition to world-class disposable scalpels, Medical Supplies & Equipment Company carries high-quality, stainless steel replacement blades, as well as scalpel handles and re-usable scalpel and knife handles, which are available with or without a measurement ruler for easy measuring without having to rely on another piece of equipment.
Whether you're looking for re-usable scalpels or disposable surgery scalpels, Medical Supplies & Equipment Company offers you first-class equipment at unbeatable prices. We measure the value of your successful operations and procedures very specifically when choosing on our line of surgery scalpels, handles, blades and knife handles. We recognize the value of trusting equipment that has been crafted using more than 30 years of research by scientists and engineers worldwide. This is why we strongly recommend our line of surgery scalpels and accessories, both re-usable scalpels and disposable, for all of your health care needs. We know that you can't measure success but you can count on reliability and this is why you can always count on Medical Supplies & Equipment Company to bring you the best surgery scalpels and accessories your money can buy.