Home » Surgical Instruments, Medical Surgical Supplies & Equipment » Tissue Forceps » Tissue Forceps
Tissue Forceps

Item# 850-524FSI
Retail Price: $71.08
Your Price: $53.31
Unit:
single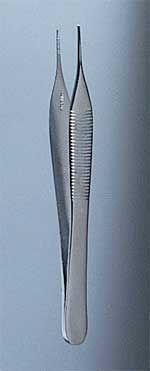 Item# 04701SDMMD
Retail Price: $29.17
Your Price: $21.53
Unit:
12/box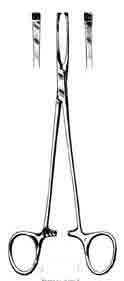 Item# 522-065FSI
Retail Price: $82.80
Your Price: $62.10
Unit:
single
Tissue Forceps are one of the most frequently used medical instruments because of their simplicity in design and ability to perform under a number of conditions and during various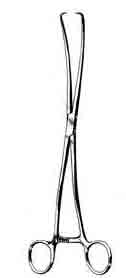 procedures and situations. Used mostly for the handling of body tissues, these versatile tools are also useful in doctors' offices for the removal of bandages or dressings. Because of their ability to grasp delicate tissues without tearing, these forceps are an affordable and necessary instrument for anyone who deals with injured patients, sutures or surgeries.
High quality Tissue Forceps are designed in a multitude of specifications and sizes, which gives you the most control when it comes to choosing the right equipment for the specific job. Available with finger loops or tweezer-like design with two tines connected on one end, these forceps give you unlimited flexibility and added control in various situations. Thumb-held Tissue Forceps are available in straight or bayonet shaped, which gives you even more options.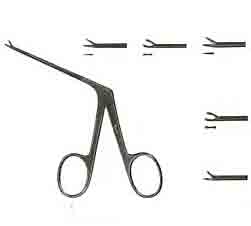 Designed to work under precise conditions, including working under a microscope, these high-performance forceps gives you excellent control under delicate situations. Some forceps are made with interdigitating or interlocking teeth to grip tissue without slipping and small serrated teeth designed for careful handling of delicate tissue. Finger locking intestinal Tissue Forceps are designed with curved tips to specifically handle bowel or intestinal tissue. Sponge Tissue Forceps are designed with a unique circular-pronged tip to grasp sponges used during surgeries, which offers added versatility.
Forceps were invented to perform specific tasks during surgeries or in examinations when the normal, unaided hand cannot. Over the years, the designs have changed slightly, but the same basic principle remains intact today. Through years of research and technology, physicians have come to accept the use of high quality tools to perform consistently every time. Hospitals and physicians worldwide recognize the versatility and necessity of tools such as Tissue Forceps for not only performing in ways their hands cannot, but also to help eliminate the risk of cross-contamination and infection caused by re-using unsanitary equipment during operations and examinations.
Because of their excellent craftsmanship and design, these high-quality, stainless steel forceps are commonplace for any hospital or doctors' office worldwide. Built to withstand repeated use and sterilizations, you can assure that you will be able to perform you job consistently and successfully time and time again, without relying on additional tools or equipment—without breaking your budget.
Not only are these tools durable, reliable and versatile, but they are also economic. These Tissue Forceps are available at significant discounts off the retail price, so you don't have to think twice about replacing your out-dated or worn equipment. When it comes to providing your patients with the best care they can receive, trust equipment such as Tissue Forceps, which will perform successfully and efficiently and like no other tool—guaranteed.
Whatever your requirements, you can find what you are looking for today in our online inventory. If you have any questions or need assistance, call us toll-free at 1-877-706-4480. Our staff is ready to assist you.
Please review our other Forceps selections below: